The one day workshop agenda comprises four main sections:
Economy as a Network – the nature of value
Value Chains & Evolution – how components contribute to the Economy Network
Anticipation, Co-evolution & Gameplay – understanding weak signals, inertia and strategy
Measurement & Mapping – quality of decision & mapping practices
Attendees will be allocated in teams of (up to) four. Each team member will share a real business challenge, and the team will choose one scenario to develop how decisions need to be made, identifying where conditions are highly uncertain and not all information is available. Working sessions allow the team to review, assess and communicate the challenge using Wardley Mapping.
This workshop caters for teams drawn from different organizations and focuses on the benefits of exploring concepts and ideas with other developing mappers. Participants are required to abide by Chatham House Rules regarding the content of specific challenges shared and presented.
All attendees are expected to have a basic level of familiarity with Wardley Mapping prior to the course, and where required can be achieved by reading or completing a minimum of one of the following.
This workshop has a no cancellation policy.
Your Instructor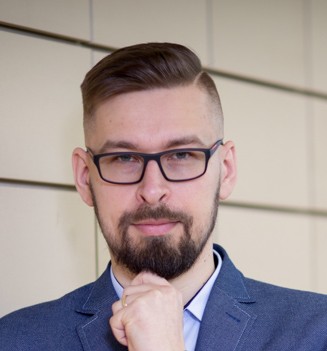 Chris Daniel is a Mapping Consultant for LEF's Wardley Maps advisory service, which helps clients anticipate market and ecosystem developments so they can see where to go and why.
Chris has spent the last 12 years in a variety of business roles including compliance, software engineering, quality assurance and software development and brings to the LEF a broad experience ranging from IT through legal issues to business strategy. He is a passionate problem solver whilst always keeping a firm eye on the big picture.
Chris has a Masters in Computer Science from Poznan University of Technology.