For Kindle readers a copy of Seeing Digital can also be purchased via Amazon.
As a $25 billion global IT services provider, DXC Technology works with thousands of large businesses and government agencies all around the world, engaging with CEOs, COOs, CIOs, digital marketing teams, product innovation groups, IT and HR professionals, business strategists, technology suppliers, venture capitalists, government officials, and other digital enthusiasts.
While these groups have very different interests, most have one need in common: they want to better understand the digital future, but they have too much to read already. In recent years, DXC's thought leadership arm, Leading Edge Forum (LEF), has addressed this challenge by taking a highly visual approach. Our clients tell us that our use of pictures conveys ideas, concepts, and decision-making models more quickly and powerfully than the written word alone.
This book seeks to bring our visual approach to a much wider audience. Each of the following 200 or so pages presents a standalone framework, model, scenario, or other image, designed to be useful in its own right. But collectively, they address the questions, dynamics, and transformation listed above, and as briefly summarized in this introduction.
Because the thinking and advice that follows have been drawn from the ongoing work of the entire DXC/LEF research team, this book is written in the voice of 'we.' We hope it helps you see the intelligent digital world that is now emerging, and become better prepared for the industries, organizations, and careers of the 2020s – and beyond.
"A very important read."

"A practical book conceptualizing the next two decades of digital impact on your industry, firm and job. Not a comfortable read, but a very important one."
"Seeing Digital is an exceptionally well-done piece of work. It combines both an in-depth macro-economic analysis of the impact of the digital age, with all of its micro implementation challenges, while containing a number of useful frameworks to help parse the future. Not a comfortable read, but a very important one."
Professor. Warren McFarlan
Harvard Business School
"This book's use of graphics is simply terrific."
"I have long been a fan of Dave's incredible talent for flagging important technology and business trends with insightful perspective. This book is the culmination of his many years of research and thought leadership. There is no doubt that just about every company is becoming a technology company, as organizations must both use and compete with the powerful cross-industry capabilities of Google, Amazon, Facebook, Apple et al. With practical advice on future business models, talent requirements and market evolution, Seeing Digital is a must read for every executive navigating today's Digital Matrix! The book's use of graphics is simply terrific.
Patty Morrison
Executive Vice Presisent, Customer Support Services,
and Chief Information Officer, Cardinal Health


Your Instructor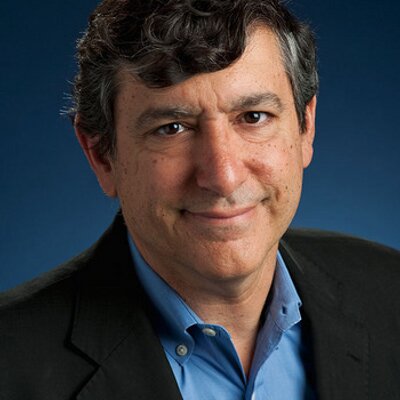 David Moschella is a Research Fellow at DXC's Leading Edge Forum, focusing on the global business impact of digital technologies. He is a well-known speaker, writer and thought leader, and is the author of two previous books – Waves of Power (Amacom 1997) and Customer-Driven IT (Harvard Business School Press 2003). He is the former head of global research for IDC, the world's largest IT market analysis firm. He has written over 200 columns for Computerworld and other publications, and has lectured in more than thirty countries.
Content
Seeing Digital
Available in days
days after you enroll
Part I - The Post-Cloud Technology Landscape
Available in days
days after you enroll
Frequently Asked Questions
How long do I have access to the Seeing Digital?
How does lifetime access sound? After purchase, you have unlimited access to the book for as long as you like - across any and all devices you own.
Is this a book or a course?
A book. On purchasing the book you have the option to download or work through the book chapter by chapter in a course format.